The world has changed and tons of new terms emerged with the rise of virtual events due to the push for remote work and social distancing. Don't worry; we will help you with orientation in all that streaming, broadcasting and virtual event fluff around. Here are the most important terms you've surely come across recently in the event industry.
😎 Everyday event vocabulary
Let's start with the general terms around events. Many of them are the same for in-person and virtual events, so if you are an experienced event manager, you will quickly get your bearings.
In-person / Virtual / Hybrid
New era, new terms. The in-person, or offline, events are the traditional conferences, summits, and workshops where we all used to go. With the pandemic and social distancing, the whole physical experience moved to the virtual world. The companies learned to use streaming platforms and event apps to give attendees the feel of an in-person event full of interactions and networking while they comfortably join from their living rooms. According to our industry report for 2021, most of the events are held in the hybrid form, where part of the attendees arrives in person and the other connects to the streams via the Internet. Read our ultimate guide to organizing a successful virtual event if you still feel new in this field.
Meeting
In the new world, a meeting is a virtual session where all participants share videos and speak. It can take the form of a video conference, but the number of participants shouldn't exceed 50 to ensure smooth interaction. Companies and schools use tools like Zoom, Google Meet and Microsoft Teams to host their meetings. In the context of virtual events, these meetings are often called roundtables, focus groups, breakouts, or workshops.
Video Conferencing
This term is often confused with webinars and webcasting in general. Video conferencing is always real-time and always multi-directional. It means that participants are equal to each other; for example, they can control their camera and microphone. That's why the number of participants is often limited. Typical video conferencing tools are Zoom, Google Meet, or Microsoft Teams. Usually, video conferencing is slightly different from webcasting or webinars. They all share a few similar characteristics, but video conferencing doesn't have the primary host superior to other participants.
Webinar
Quite similar to video conferencing, but it's mainly one-directional. The speaker delivers content to attendees and they can sometimes interact via polls, chat and Q&A right in the streaming tool or via any stand-alone engagement tool. The common webinar tools are Zoom Webinar, ON24, GoToWebinar, webinar.net, and BlueJeans, but creating webinars for larger audiences can quickly get quite expensive.
Simulive
When you look like you are streaming live, but you actually aren't. Simulive is a pre-recorded content published as a simulive stream where you combine recorded video and live Q&A giving the audience the best of both worlds. Handy for coaches and teachers that can stream a recorded lecture and then connect live for Q&A.
Broadcasting / Webcasting / Streaming
Jeez, this one will be tricky! Webcasting is a short term for broadcasting on the web that is delivered to people by streaming. You use it when your audience is huge and you want to hit unlimited viewers. It doesn't matter whether it is live or pre-recorded; you can watch live webcasts after the event too. Webcasts often include chat and polls, but the audience cannot use a camera or microphone. Common platforms for broadcasting are Vimeo Livestream, Youtube Live, or Facebook and Instagram Live. If you don't want your audience to leave your stream and switch to funny cat videos, it's always better to use an event app to create a central hub for your event so your audience remains focused.
Streaming is just a technical method of transmitting and receiving data over the Internet. These days, you can watch videos on Netflix or YouTube without downloading the content to your device because it loads fluently as you watch it. The most interactive format on social media and streaming platforms is a live stream, where you film and transmit the content as it's happening.
Broadcasting is quite a general term that was initially bound to transmitting content over airwaves or cable. And just like on any TV channel, it can be live or pre-recorded.
Streaming Provider
Simply said it's the company you use to deliver the content to your audience. You undoubtedly know the good old Skype, but now you can use Facebook, Zoom, YouTube and many other tools to share videos with someone else. We've already covered 8 great streaming choices for you. This term is widely general, so you should differentiate streaming providers for events or video calls and know whether you are going to stream tutorials to social media or sell professional marketing lectures.
ROS (Run of Show)
A cookbook for your event that keeps the whole team aligned. It's made of five main parts, where you keep all the timestamps, verbal cues and other important information for planners, speakers and producers. First is the Contact list with the numbers and emails of the whole event crew including speakers, presenters, audiovisual company, catering provider, etc. The second part defines the Flow of everything that happens on the stage. Then there are three parts of various considerations. Timing considerations cover all actions that have to be done at an exact moment. Technical considerations take care of the hardware you use on the stage or for the streaming. And lastly, Set-up & Tear-down considerations in case you need to regroup chairs or tables in the venue, change banners, have a photographer ready in your press room, and much much more.
Breakout Rooms
These rooms are used to deliver a personalized event experience to the attendees. It can be anything between mentoring tables for startup events to networking meet-ups with business partners. These rooms are characteristic of their limited capacity, which effectively divides attendees into smaller groups where they can freely interact. This tool is widely popular for "speed networking" during which participants take turns in the split rooms, sometimes randomly assigned by the organizer.
Concurrent Sessions
When two or more sessions are happening at once, they are called concurrent. Large virtual events with several stages often work with concurrent streams regularly, allowing people to create their schedule covering the hottest keynotes on the plan.
MC (Emcee) / Moderator
Not sure who the Emcee is? It's the Master of Ceremonies, sometimes also "wrongly" called a moderator. Simply a host of your event responsible for the show. Some events require assigning these roles to dedicated people, but smaller events usually group these responsibilities into one. The moderator guides speakers and panels through conversations or the Q&A part, while the Emcee brings energy to your stage.
Keynote speaker
This person is your great asset. The main role of a keynote speaker is to feature as the headline speaker at your event. By definition, it is a speaker that sets out the central theme of a conference. It should be an expert in the field that can talk extensively on a specific topic or a whole industry. Someone who excelled in the field and gained significant experience that he or she can demonstrate during the speech in a unique, captivating way that will show the topic in a different light. The very basic requirement of keynote speakers is that they can inspire, entertain and educate your audience on the topic matter, which is not possible without knowing the industry inside-out, combining visions with anecdotes based on the personal career path and history.
Polling
Polling is any form of interaction during which you raise your hand or answer the poll on your mobile phone. This feature often creates quite exciting options for the speaker, helping him to connect with the audience. Polls are usually part of the streaming tools or event hubs.
Q&A
Letting the audience ask questions, that's the legendary Q&A. Nowadays, it is a common part of any event hub or you can use dedicated engagement tools like Slido, where all online and offline visitors can ask questions and vote for their favorites. These two options are easy and effective, solving known problems with messy chats or mixing questions asked directly from the in-person audience and virtual attendees.
Chat
Keep calm and chat on. Having a conversation in a chat box is quick and easy. Yet, it can quickly get chaotic, so it only has limited use for virtual events, especially for 1:1 conversation, mentoring, or networking purposes.
Booths
You undoubtedly know them from offline events. Booths are physical stands for exhibitors and sponsors. In the virtual world, it's quite the same; the booth is a sub-page where you can find all the information about the sponsors and their products, videos, or a chat box for instant interaction. Third-party services are used to build such virtual stands; check the Bizzabo tool that is quite a star in this field.
📱 Virtual event tech terms
Let's dig a little bit deeper into the world of virtual events. Here are some terms you should add to your dictionary if you are about to create your virtual or hybrid event and wish to stay on top of things.
RTMP (Real-Time Multimedia Protocol) / SIP (Session Initiation Protocol)
These industry standards are used to transmit media, but it's quite unlikely that you will need to fully understand its technical aspects. The only thing to know is that platforms like Restream or Streamyard can't stream directly, so you always need to copy the RTMP server address from your Youtube or Facebook streams. Finding the right URL is easy and it's basically the only interaction that is required on your side. The RTMP protocol is more popular than SIP, which is viewed as an enterprise feature bound to video conferencing tools like Zoom.
Stack
Stack is a toolbox of technologies you use for your virtual event. It consists of a CRM, virtual event app, streaming tool, social media channels and all other tools you use to get things moving. This term doesn't work solely for events; you can have stacks of technologies for whatever objective you imagine.
VOD (Video on Demand)
A video that you can watch whenever you like. Imagine the old-fashioned TV broadcasting –⁠ pausing and replays were impossible, you had to watch what was broadcast to you at that moment. With all the modern media companies like Netflix, Hulu and YouTube, you can watch movies and TV shows in the VOD form on any device at any time. Virtual events utilize this concept to publish archives of sessions for registered visitors who can watch parts they missed or they stream them freely to social media.
Event Hub / Event app
The center of your event. The beating heart of your conference. An omnipotent tool like Eventee that helps you manage everything that goes around the event in one place. It's the hub where you create an excellent experience for attendees and offer them all the advanced functions that have become a norm in the era of virtual events. Agenda, speakers' bio, sponsors pages, polls, live streams, networking, and more are offered to your attendees via the event hub. We are not saying that you can't hold a virtual event without it, but if you strive for a professional feel, the event hub is a must.
Registration & Landing Pages
Nightmare of all event managers. Creating pages with registration forms, hoping they will work fine. The landing page should contain all the information about your event that can help visitors decide and register for your event. The clean-looking well-crafted page is critical for your potential success.
Such a page is also a gate, sorting people to attendees that can enter the event and the rest who first have to buy a ticket. Development of these pages can be lengthy and tricky, but there is an easy way. You can generate landing and registration pages straight out of the event hub! The event hub does all the hard work for you, offering features like registration, collecting payments, integration and customization. You simply embed the code to your website and you are all ready to go.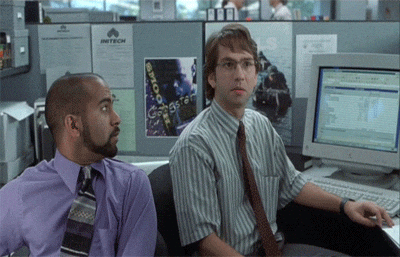 Embed / Embedding
In other words, you are putting something from one page on the Internet to the other. You can embed video from YouTube to your blog post or a registration form from your CRM to your website. Event hubs use this feature so that you can share embedded videos from any streaming platform with your attendees right in the app.
API (Application Programming Interface)
Do you remember what a stack is? API is the magic that makes all the technologies talk to each other. Information like registration data can be shared automatically through API between the systems, e.g., your CRM and registration software. Integrations are a purely technical field, so if you want to know more about them, you can reach out to your developer for help or more detailed information.
📊 Event evaluation terms
Was your event successful? How many people left your event happy? How can you not know?! It doesn't matter what type of event you hosted, precise evaluation is necessary for virtual, hybrid, as well as offline events!
All jokes aside. Many event managers are still deciding on whether their event was or wasn't a success solely by listening to their gut feelings, which is totally fine unless you want to scale your event and grow your business. If you do, it is always smart to also know your numbers.
With enough relevant data you can easily measure your performance and compare it with your past events. This is, however, not the only thing you can take advantage of. You can gain a lot of useful insights that can help you improve your future events, like what are your weak points, and what strategies you should focus on more.
If you feel this is something you should personally improve, we put together our 12 tips on how to measure the success of your event.
Analytics
Data, statistics, charts, KPIs… Do you know where to find them? Yes! In the analytics. This place can look like a simple spreadsheet where you record the number of participants and other data manually, or it can be a module in your event app like Eventee. In the worst case, the analytics can be scattered all over the place with bits in your Google Analytics, bits in your Facebook or Instagram profile and bits flying around somewhere. The best way is to have one dashboard that systematically shows all available data in an understandable and actionable way, so you don't need to crunch numbers like crazy on your own.
KPI (Key performance indicator)
The nightmare of all managers. The key performance indicators are essential for event evaluation, and can come in handy during event planning as well, because they keep you focused on what really matters. Determining a KPI basically means to set super specific goals you want to achieve, including the numbers, which sets the borders for later data evaluation.
A simple funnel can help you determine your KPI's. With the attendees in different stages of a decision-making process separated into logical sections, you can see where are the pitfalls that you can fix and grab the low-hanging fruit with almost no effort. Do you want an example? Take this: People visiting event website > Registered users > Attendees actually joining > Attendees actually engaging.
The funnel is not the only way to use KPIs, you can also compare events or speakers to each other looking for patterns that will help you to create a better experience for your visitors.
ROI (Return on investment)
How profitable your event was? Return on Investment gives you the answer. You simply divide total expenditures by the total revenue and you always strive for value bigger than one. If it's lower, you actually lost money by investing your money into the event. This ratio is a great indicator of the financial success for the whole event, but also for its parts like paid mentoring sessions, competitions, sponsorship, etc. Also, you can compare different channels you used for marketing and hunting down the attendees. ROI is the ultimate judge of whether your event was on the money, so never underestimate its power.
NPS (Net promoter score)
NPS is giving you an idea about the satisfaction of your attendees. To work your way to NPS, you simply ask this question in your post-event survey: "How likely on the scale of 0-10 you would recommend our event to your friends?" As satisfied "promoters" are considered people who put 9-10, as "passives" are considered people who put 7-8 and as "detractors" everyone who put 0-6. Based on their answer you can then ask them for more details. The final NPS is calculated by deducing the share of detractors from the share of promoters. The higher NPS, the better. Negative NPS is a signal to seriously improve what you do.
Dwell time
You might know this term from Google Analytics, where, technically speaking, it's the time that people spent on your website before returning back to the page with search results. In the era of virtual and hybrid events, you can come across this term in two cases. Besides the event website dwell time, you can also measure the interest of your attendees in your streams or video content. By comparing the average dwell time of your sessions, you can very easily tell which session is the most or least engaging.
Dwell time is a simple, yet often misunderstood metric. Always make sure that you know what is your analytics tool actually measuring, so you don't make the wrong assumptions and eventually decisions. Tools like Google Analytics need two clicks to correctly measure the actual length of the visit. But the visitor that only dwelled on one page is counted as a bounce visit with zero time spent on the page! Like John who came to your online stream, watched your talk for 90 minutes and then closed the window. How is that possible? Because there's no exit click, no timestamp that could tell Google how long the visit actually was.
Organize Virtual and In-person Events With a Simple Tool
GET STARTED