Organizing a virtual event is a challenging task, especially when it's your first time. A tiny mistake and your whole effort can turn into a misfire, making your boss upset or your leads ice cold. Don't panic, though; the remedy is quite straightforward. Inhale, exhale and let's prepare for battle.
The post-pandemic world is blooming with online gatherings of all forms. Smaller gatherings like fairs or exhibitions have gone virtual; huge events like conferences, summits, or concerts are often held both online and offline. While the boom of virtual events might weaken as the Covid-19 pandemic returns under control, the new normal of hybrid events will remain. According to our Event Industry Report 2021, there are now 5 times more hybrid events than before the pandemic. Given the fact that the future is hybrid, knowing how to host virtual events will surely come in handy.
Thanks to this change, a wide range of tools and rich sources of knowledge have emerged to help you avoid the most common traps.
✋ First virtual event? Avoid these DON'TS
First of all, here are 5 basic rules that will help you stay calm and positive both before and during the organization of your virtual event.
1. Don't leave anything "for later"
Planning as many details as possible and staying ahead of deadlines will help you keep the stress level under control.
2. Don't be intimidated by technologies and software
Technologies and software are virtual event's best friend and your savior! Take your time exploring all options on the market, and find the tools that will help you throughout the process, from managing all the tasks to promoting your event, and engaging your audience.
3. Don't hope something will fix itself
Have a backup plan. Brainstorm with your team about the possible issues and prepare a solution for each case.
4. Don't underestimate the testing phase
Jumping into the water without thoroughly testing everything is a proven way to turn event success into failure.
5. Don't punish yourself for imperfections
Did you know that event planning is considered one of the most stressful jobs? Allow yourself to make mistakes. Most of the time, it's only you who noticed them anyway.
When we cleared this out, it's time to roll up your sleeves and put on the getting-things-done hat.
⭐ Checklist for Superhosts
To keep you focused and help you navigate the complex world of virtual events, we created a checklist of everything that needs to be purchased, considered, and planned. Competition in the industry is growing quickly, so be ready to go the extra mile and prepare an unforgettable experience for your audience and speakers.
Hardware That Works for You
The better your performance looks and the better it sounds, the more likely your audience will stay focused on the topic and won't switch to another tab in their browsers; or even start doing dishes instead. Purchasing the basic hardware doesn't have to be a huge investment these days, so don't worry if your budget is limited.
Desktop or mobile?
Pretty much, it doesn't matter. You can get great results with both of the two, but get ready that only a phone or only a notebook will never be sufficient for the events that are supposed to look at least a bit professional. As a rule of thumb, if your smartphone front camera offers decent image quality, you can stream solely with your smartphone. Otherwise, a laptop will provide you with more choices and options. Anyway, most likely, you will need both, so get them ready and continue reading.
Microphone for top sound
What you say is not what your audience will hear. With most built-in mics, they will hear the unpleasant high-pitched noise, disturbing echo, or unbearable crackling and popping. The most important thing is therefore an external microphone that reduces or eliminates  unwanted sounds so everyone can hear loud and clear what your speakers have to say.
Basic tip: No biggie, you can order a good enough mic on Aliexpress for as low as a few dollars. Be sure to check that your notebook has the correct mic plug, or instead, go for the universal USB version. If you decide to stream from your smartphone, there are handy Jack and USB-C options too.
Pro tip: Looking for something more professional? With more money, you can get more fun. Directional, wireless mics that come with noise-reduction and many other features can cost a few hundred bucks, but once you hear the output, you'll never regret it.
List of popular choices:
Webcam isn't enough
A camera on an average smartphone is much better than a webcam on an expensive laptop. If you are going to stream your face to add emotions, gestures, and mimics, don't force your viewers to stare at a blurry wall of pixels. The easy way is to use your smartphone's camera or invest in a professional solution.
Basic tip: Simply connect your phone to a computer and use it as a webcam for streaming. Download #LiveDroid application for Android phones; Apple users should look for the EpocCam app. Then you'll just follow the flow, add the new source to your desktop streaming platform or download additional drivers.
Pro tip: Use a full-frame DSLR or mirrorless camera for your stream. This option is a bit pricey, but the deep realistic image of yourself is well worth it. Only look for cameras that have clean HDMI output, can work with a charger plugged in, and are not prone to overheating.
List of popular choices:
Setting up a studio
Everyone would love it if the #nofilter world looked perfect. The truth is that even without the "Beautify" filter on, you can improve the scene drastically. Those who strive for a top-quality looking event will sooner or later realize that they need full control of the key aspects: camera angle, light, sound, echo, and background.
Basic tip: To avoid the scene looking shallow, add some lights to the background. You should never sit right in front of a window; the primary light source should point on you from the front, but adding a little dim light to the background always helps.
Should we tell you how handy a tripod is?
If you are forced to stream in a room with a strong echo (basically any conference room with plain walls), definitely invest in a noise-canceling microphone that filters out ambient noises. Podcasters also learned one other hack during the lockdowns: recording their speech under a blanket as there's no echo whatsoever. It works well for audio-only broadcasts, as a bit of sweat on your forehead won't matter.
Pro tip: Lucky streamers are using a professional studio. Not always it's financially viable to create your own, but there's always an option to rent one. Green background, professional lights, mics, cameras, acoustic wall panels, it's all at your fingertips.
List of popular choices:
---
Software Makes Great Virtual Events
Phew, ready to jump into a new chapter? Let's talk about software you might want to use for your virtual event. Do you know which platforms, studios, and event apps you'll use? It's the same as with the hardware - you don't need to get it all, but you should at least know what options are available. It's you who's in charge of the event, so you say, whether you will stream to only one social media channel, how you'll communicate with the audience, etc.
Choosing a streaming platform
You should stream on a platform that your audience is actively using. Each offers a bit different additional features, but the core keeps unchanged - you're broadcasting an audio-video stream to the public. What are the most popular platforms for streaming these days?
Open to anyone and for free. Facebook is still the biggest social media site around; that's why we put it first on our list.

Key Facts

Supporting real-time communication with tools to interact with the audience during the broadcast.
Notifications are sent out to your followers whenever you start streaming.
It is available for free.

For business events, LinkedIn is a very powerful channel. Streaming there is relatively new, so pioneers instantly get a competitive edge.

Key Facts

Great way to create a deeper connection with your professional audience and increase engagement.
Live streams reach 7 times more reactions and 24 times more comments than video posts there.
Anyone can apply for LinkedIn Live, and it's available for free.

Universal video library site that we all use. If you aren't quite active on other social media, this can be the right choice.

Key Facts

Tools to spice up the broadcast with Q&A sessions, etc.
Anyone can verify an account and use YouTube live for free.

Similar to YouTube, but not so frequently used. For that, you have to bring your audience there on your own, which is fine if you know how to do it.

Key Facts

Professional and high-class tools of Vimeo are available to you even for live streams.
Great options for perfect branding of your content.
Subscription-based starting at $75 per month.

MUCH MORE - Twitch, Instagram, Periscope, and tons of other places where you can stream if it fits your strategy.
Streaming studio. Yes or no?
There's no universal or straightforward answer. However, if you wish to stream to more than one platform, the streaming studio seems to be a better choice than streaming from multiple devices. Many influencers use two smartphones to go live on Facebook and Instagram simultaneously, but it feels awkward to manage when there is an easier way.
Considering a professional streaming studio for your virtual events? It's like a central hub, where the content is created and then passed to multiple platforms. Simulcast is not the only feature you might get with the following tools.
Stream live via Facebook, Linked In, YouTube, Periscope, and Twitch. StreamYard offers a tool to easily create an interactive panel discussion with speakers within the app. It only has one disadvantage - you have to have Google Chrome. The basic plan is free.
One of the most popular streaming studios that supports a whole bunch of services: YouTube, Twitch, Facebook, even OK.ru, and Douyu. The entire setup is smooth and automated, plus you can easily create your own RTMP server. The basic plan is free.
Even though you can't invite more speakers to the Streamlabs OBS, it can be useful when you stream from one place. Edit your videos right in the app, share your screen and discover many other features. The basic plan is free.
However, these 3 options are just a fraction of available solutions, so if you're still hesitating, read our article about other video streaming platforms.
⚡ Put Some Zing to Virtual Events (with Eventee)
Enough for the technical jibber-jabber. Once you have all the hardware and software ready, it's time to start working on what really matters. The content! All the steps above are just important prerequisites, but now it's time to turn the page and focus on the speakers and your audience.
If you are an influencer, it might be enough just to create a story saying, "Live in 10. Who's joining?" and you will get hundreds of followers joining your live stream. However, we write this guide for businesses hosting virtual events for their customers, partners, employees, leads; you, name it. These events are conferences, seminars, expos, or webinars rather than just a chat about someone's passion for a good Pumpkin Hazelnut Frappuccino (no offense, we would die for any kind of coffee, that's for sure).
These virtual gatherings cry for professionalism. Attendees often pay quite a lot of money to get there, and they want to plan ahead what blocks they will attend to get the maximum out of their presence at the event. They want to ask speakers questions, want to know who the speakers are, and maybe want to network with other professionals interested in the same topic. Virtual or in-person, this remains the same.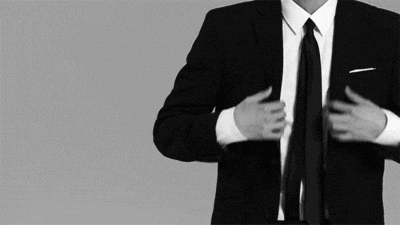 And even if there's no admission fee, the better organized the event is, the more likely attendees are to perceive your company as a well-groomed business that they would love to cooperate with in the future. Event organization used to be quite time-demanding - create a complex event website, let people log in and make their profiles, send out emails manually, do this and do that. Surprise, surprise, now we have an app for that!
Warning: We don't want to talk behind the backs of our competitors. Sure, some of them try to spread themselves too thin; others rock within specific use cases. In this part, we will demonstrate all the benefits that hosting a virtual event can bring you if you choose Eventee.
So, what can such an app like Eventee do for you? Well, there's a list of features you might find practical:
Effortless yet powerful solution
We all want our events to look professional and become an unforgettable experience in the eyes of our attendees. Still, it seems so complicated that we often chicken out and choose the safe, "boring" way. The solution is easy; creating your events within an app like Eventee will bring it all with no extra work, and it won't take more than a few minutes of your time!
Professional public presentation
The key to a professional presentation is to maintain a consistent image of your brand across all communication channels. What makes Eventee special is that it is not just a mobile or web app, it also auto-generates a homepage from your event content, including your branding. No more pricey website designing and coding; it all comes with the Eventee app.
Eventee works best for in-person events, but with the possibility to embed streams from YouTube, Facebook Live, Vimeo, Zoom, SlidesLive, and others (📝 See the complete list of all currently supported streaming, video hosting, and online meeting tools), it can turn the whole happening into a virtual event with a flip of a switch. Or go hybrid; at the end of the day, it's your event.
Seminars or conferences can be pretty busy, with speakers talking on several stages, decorated with lively programs. Let your attendees go through the schedule and create their favorite lists in advance. The app will then notify them so that they won't miss any groundbreaking point of their agenda.
Events make the best networking spaces, as they gather and connect people who have the same topic interests. At virtual events, this aspect becomes fully tech-dependent. You have quite many options to boost networking at virtual events, but there is no easier way than using an event app. If you decide to give the Eventee app a chance, you can offer them a fun Tinder-like way to meet new peers. Match or no-match? That's the question.
Live Questions, Polls & Feedback
We often hear from our customers: "We couldn't make people actually engage during the event." With Eventee, creating a live poll during the speech and collecting questions from the audience was never easier. In addition, we collect popular votes for questions, so if the time on the stage is limited, the speaker can focus on the most relevant questions at the top of the list.
Keeping control over the budgets and expenses when you're preparing everything on your own can be a nightmare. The transparent price list with annual-based subscription will tell you exactly how much you pay and what features you get, which adds predictability to your budget planning.
Don't believe it? Check a case study of how easy it is to switch events to virtual with Eventee. And if you are looking for some more tools to put in your ultimate go-to tech stack, here is our list of 13 FREE tools for event managers.
📆 7 steps towards a perfect virtual event
Hosting a virtual event requires you to orchestrate a bunch of various tasks, but don't worry, we got you covered. Follow these 7 steps and make sure that you are on the fastest track towards a successful event.
1. Sketching rough shapes of the future event
Answer the set of fundamental questions to get the essential clue about your future event.
What is your event going to be about? Be sure to select some useful, engaging, up-to-date topics that will resonate with your audience.
Who are going to be your speakers? Inviting in-house guests is OK, but so-called celebrities and respected experts from the field would turn the heat on.
When is your event happening? This also includes when it ends, so be sure to plan the event for enough hours or days so you avoid packing too much stuff into a tight schedule.
Where is it going to take place? This question usually requires a geographical answer, but now you can simply say "all over the Internet." In-person is as good as virtual, but if you are unsure, go hybrid.
How much will it cost? Everyone is happy to pay for great content. However, if you host a sales show for your customers, free is the right option.
Live or recorded? Oh boy, this is a tough one. Live events are so great as you can interact with your audience in real-time, but when something goes wrong, everyone sees it. The good news is that during live streams, people tend to tolerate minor imperfections; recorded events, on the other hand, are always expected to look flawless.
2. Audio, Video, Engagement, and Go!
Get all your systems up and ready. Gather and connect all your hardware, then check that the software you've chosen is smoothly working with it.
Hardware should be arranged in such a way to create a studio, at least an improvised one. Make sure that mics, cameras, lights, and other devices work with your computer or smartphone, that you have all the drivers, apps have the right permissions, and everything is up and buzzing.
Software is a vital part of any virtual event. Check the platforms you will use for your streaming and make sure they work together with your streaming studio and event app. Also, if you are hosting a paid event, be sure that you have the right ticketing software that you can integrate with your event app.
A backup plan is a must. We all know it. Connection issues, sound outages, delays, and much more. Expect everything that can go wrong, to go wrong, and be sure you have a Plan B ready. It can be a "Be right back" screen or a technician that gets your back if needed. Rather be safe than sorry.
3. Testing
Hell yeah! Test like there's no tomorrow. Create a sample event for your team and test E V E R Y T H I N G! Nothing is worse than finding out something isn't working 5 minutes before going live. You can roleplay a speaker and audience, so you will know how the engagement tools work, where to put your moderator's notes, which side of your face looks better, and you'll get the much-needed feeling of readiness.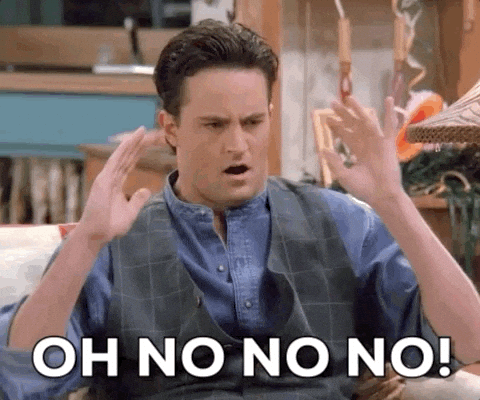 4. Prepare your speakers
Make sure that your speakers know everything they need to deliver a speech tailored to your audience. Tweak the topic with them to fit your event, and send out the "battle plan" so everyone knows what to do. Primarily focus on explaining how to connect to the stream if the speakers are not located in your studio, what hardware to use, highlight the necessity for good lighting, sound, etc.
Plus, you should try to find ways to effectively engage the speaker with attendees. This is something that event apps take care of, so make sure your speakers (and attendees!) know how to use these tools. It's crucial. Quizzes, Q/A sections, polls ‒ that all can refresh your events if planned properly. At least you won't be surprised when your host asks a random question out of the blue and expects you to quickly collect answers both from the in-person audience and the virtual attendees. Moreover, event apps offer real-time engagement features that speakers can use additionally.
5. Tease your audience
When the whole event is getting visible shapes, you can invite your audience and start teasing them. The best practice is to have a central homepage for the event where all necessary information, schedules, and speaker lists are up-to-date. Everyone can purchase their tickets or register for a free event there.
It's up to you and your creativity to grab people's attention on social media or via e-mail marketing. The Eventee app is not only an on-site management and engagement tool, you can integrate Eventee with the channels like Mailchimp and reach out to attendees before or even after your event has ended. But mostly, we help your event to look professional and well-crafted without coding or any intense effort.
6. During and after
This is the part where all the magic happens. Now it's time to make your virtual event really stand out. Send out push notifications to attendees during the event (if you use an event app), post and create stories on social media, and so on.
Post-event care is not less  important, yet many neglect it. Be sure to connect with attendees, thank them for coming, and tap them on their backs so they feel like being a part of the family.
7. Enjoy your event to the fullest!
This goes almost without saying, but we feel it is important to highlight it. Events can be stressful, but you, as a host or organizer, should always enjoy them. Enjoy the challenge, celebrate little successes, and look forward to the final product. Joy is like a virus, so all your attendees will smile right back at you if you look happy. It's easier to be said than done, but when life gives you lemons, just stop and recall step No.7.
We are all humans; we make mistakes, but if you make some, be sure to take a lesson from it and never repeat it in the future. It's as simple as that.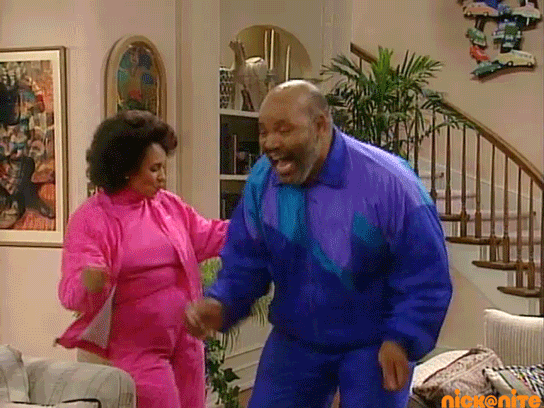 💡 Let's wrap it up
Events are fun! Virtual events are a bit tougher, but there's no reason you couldn't make it. Be sure to plan ahead and don't leave deadlines unnoticed until it's too late. Work hard in the beginning and drink piňacolada later on. Kick your streaming skills to a whole new level with a tiny investment in hardware like microphones and lights, but the desire for perfection shouldn't drag you down.
Streamed events require you to pick the right platforms among popular choices like Facebook Live, Twitch, and LinkedIn or professional tools like Vimeo and Zoom. Most likely, a streaming studio will come in handy too, so be sure to check Restream or StreamYard. Put it all together and thoroughly test it, so you are sure that your Frankenstein is alive! Haha, it should work like a charm with our tips, so don't worry.
We are honest guys, so we kept this for the end. If you want your event to radiate with professionalism and offer attendees some breathtaking features, get an event app like Eventee. It will save you so much time with the organization; you won't believe it. Plus, it will open up a whole new world of tools to engage with your attendees. This is what makes the difference between plain ordinary company streams and virtual events everyone loves.

Ready to make people love your virtual event? Try Eventee.
Organize Virtual and In-person Events With a Simple Tool
GET STARTED