A networking event is a huge part of business development – whether it be for someone who is self-employed or for larger, corporate companies. Many argue that networking is the key to any business succeeding. This is why so many businesses even include smaller networking events and sessions within their overall event programme. So, prepare your elevator pitch (we'll touch on this a little further on), press your best work attire and make sure to remember as many names as you can – especially since you want them to remember yours!
🤝 What is a networking event?
The purpose of going to any networking event is to meet other people in the world of business; sometimes within the same sector that you or your company specialise – to help meet new connections and prospective clients. Or, some people even go to networking events to meet people from companies that don't resonate with their own – again, making connections within another sector to expand their reach.
So, you see the pattern here – it's all about making great business relationships.
But ultimately, if we go to these events and somehow don't manage to expand our business horizons, there's always a good chance that you can take advantage of the free refreshments and, if nothing else, you've spent a good couple of hours net-"working" on the company clock. But that's not the aim – and we're going to help you excel and stand out from the crowd.
✅ Tips to host a successful networking event (checklist)
If you're planning to host a networking event, be prepared to see your popularity within your local area and sector rise substantially. There's nothing like hosting a successful networking event for like-minded entrepreneurs to remember what you're about. So here are a few pointers to help you come out on top when you're playing host.
1. Budget
We've all heard the term "spend money to make money" but let's not break the bank on this. Obviously, we don't want to come across as cheap to our fellow peers - but equally, we want to set a realistic budget from the outset and, most importantly, you're going to need to stick to it.
Your budget is going to vary, depending on the size of the networking event you plan to host – so do some research beforehand and set the scale accordingly.
Another key point is to set a fair ticket price for the event. If somebody worth meeting is looking to attend - they realise they are making an investment into themselves and their business by buying a ticket to spend time with like-minded people. One thing I've learned over the years is that people don't appreciate things that come free, adding value to your event means that the right people will make sure to be there – all the while helping you to set a bigger budget for your event.
2. Venue and format choice
Again, this is going to fluctuate depending on your audience. No-one knows your audience better than you, right? So, think – what would you want to experience if you were going to this event?
The event can be anything you want it to be – so keep in mind yours and your attendee's goals. What sort of relationships are you looking to build? Do you want to make long lasting relationships, or to meet as many people as possible?
So, think carefully about the setting, dependant on what you're looking for. If you want to be able to move around and collect as many cards as possible, maybe a sit-down dinner with multiple courses isn't the one for you.
3. Select the right networking event venue
We touched on this in the last point, but since the venue is one of the most important parts of your event, we're reiterating it for you and giving you some insight into how to choose the right venue for your audience.
As we've said – take into consideration the audience you're trying to target and pursue the venue accordingly.
Also, think about numbers – there's nothing worse than a room looking empty. So, if your guestlist is small, choose a smaller, intimate venue so that their voices aren't echoing around a large space. Equally, if you've got a big guest list, make sure you get a venue that will comfortably fit everyone – you don't want you guests feeling cramped up. Envision your event beforehand – likeminded entrepreneurs swapping handshakes, clinking their glasses of complimentary wine and sharing anecdotes - can you picture the scene? Whatever your vision, keep that in mind and use it as a framework. This will help you pick the perfect venue to create the backdrop to your vision.
4. Share the guestlist in advance
Let your guests know who they're going to be meeting before the event.
This gives everyone time to "gem up" before the day and make a few mental notes to help them engage in insightful conversation. They can also plan any pressing questions they have to ensure they make the most of the event. This is where Eventee's networking tool comes in super handy beforehand. The match-making feature means attendees create their profiles and learn about each other in the lead-up to the event and are able to make the step to begin talking business or arrange meetings privately when there is mutual interest. When you have matched via the app, you are easily able to stay in touch after the event, so no awkward business card exchange either. Trust me when I say, your guests will appreciate this time to prepare and network beforehand.
5. Make time for every guest
Although this doesn't always seem practical, especially if you're having a particularly large gathering with upwards of 100 guests (something we wouldn't always advise, simply because you want the event to be as effective as possible) it's the most important part of hosting a networking event.
Spend the first 20 minutes or so being on "greeter" duty – Let's face it – networking events often have a tendency to be a little up-tight and nobody wants that! So, as host, it's your job to put everyone at ease and welcome them into the event. Plus, this is the perfect way to speak to each guest individually as they arrive.
Tip: Make sure to keep the conversation about them! Even if you already think you know about their brand, show that you're interested in what they do and why they're here. The best hosts will make the necessary links – use this to introduce them to another guest who you think would have the potential for a blossoming business relationship.
6. Follow up with your guests
Hosting a networking event isn't just about the here and now. As well as being communicative with your guests before and during the event, a strong follow up is what will help them remember your brand.
Even if it's just a quick email thanking them for their time and asking for some feedback, it lets them know that you take pride in your work and keeps your name at the top of their inbox. Take it one step further by adding some tips or directing them to a popular group for their niche and, if that group doesn't exist – create your own online group to help foster the community spirit and keep the conversation flowing!
Eventee comes into its own here, giving you as the host the opportunity to include a link back to the Eventee app in your thankyou emails and engage with your audience via the app even after the event ends.
7. Promote your networking event
Depending on the style of your event, there are going to be different approaches to promoting and marketing your event. Oftentimes, email will be your primary method of communication for reaching out to your guests. If you're wanting to target specific guests who you know will add value to your event – having them on your email list will let them know that you want them to be there. Your event shouldn't be for the masses, it should be for a carefully devised few who will make up your guest list.
If you need some pointers for how to uplevel your email marketing, we have a whole separate article for you helping you to curate your emails to skyrocket ticket sales.  Outside of emails, another key tool for marketing your event is video marketing. Not only a useful tool for the run up to the event; to create a general buzz and build anticipation. But also a must have at both during and after the event too. We've created a whole host of ideas that you can use to promote your event using video marketing - so that even the less tech-savvy entrepreneurs can get around the basics and make video marketing a success for their brand.
8. Plan a networking event icebreaker to kick off your event
As we've said, a networking event can be anything you want it to be. It really doesn't have to be just "casual drinks and canapes" at the most recent hotspot in town. Don't get me wrong, for the right audience – a traditional event like this certainly has its place.
However, if you're wanting to stand out from all the other networking events, you need to think outside of the box when you're looking for ideas on what to incorporate. Luckily, we've curated some key pointers for you which will help you boost networking at your event.
9. Prepare the right way for a networking event
Preparation is imperative when attending any networking event. If this is your first networking event, you are in the right place. Or, for those seasoned networking "pros" who have done the rounds over the years - we can all relate to being that person in the room who has been the deer-in-the-headlights when we've been approached by a fellow peer and not been able to contribute effectively to the conversation - because we haven't done our research in advance.
So, make sure you've spent some time looking into each of the companies that's going to be there, even if they aren't the brand you intend to make a beeline for.
Your elevator pitch is going to carry you through the event and make sure that you leave an impression on the other guests – but don't rush straight in, make sure to wait for the right time to seamlessly drop it into conversation.
10. Dress for success at your networking event
You'll have recognised by now that most variables of a networking event depend very much on the event itself, as well as the audience. So, like with everything else – your attire needs to follow this simple rule.
If the event you're attending is with creatives and freelancers, you'll get away with swaying more towards a casual wardrobe. Smart-casual that is. Nobody wants to see your "best" joggers or sliders in the business world…. Even if you work in IT.
If the event you're attending is going to be with like minded professionals, possibly within the law industry or the banking world – you're going to want to dress accordingly. Dress formal, or at least semi business formal – usually, for a networking event a tie can be optional but a well pressed suit will show your peers that you mean business.
💪 How to network at networking events
You're going to need to bring an air of confidence with you to the event. Yes, it can be very daunting approaching complete strangers but, you're all there to achieve the same goal - to expand your network. Standing on the side lines and waiting politely to be approached isn't going to achieve that.
The first rule of networking events is to listen first, then speak. This shows that you have a genuine interest in what the other person has to say, and it also helps you gauge the flow of conversation and respond accordingly. Once you've listened, make an effective introduction, gently introducing the elevation pitch we touched on earlier.
No two networking events are going to be the same, and in your career you're going to attend some incredibly dull events. There's no shying away from that fact. But networking can be a lot of fun. Whatever the event, make sure you make the very most of your time there. Time is money and you need to invest wisely if you want to succeed. So, use the tips and tools we've provided you with to ensure that at your next networking event, you don't just turn up – you stand out. And, finally, don't drink too many of the complimentary proseccos.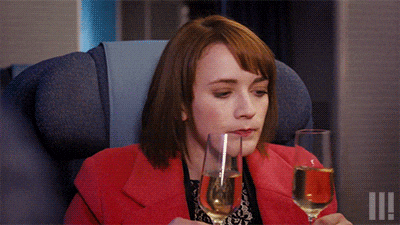 ✍️ Wrapping things up
So there you have it, a complete checklist with all you need to include when planning your networking event. Planning your networking event needn't be overwhelming. Just ensure that you and your team work through the fundamentals and consider your audience. Of course, Eventee is there to hold your hand every step of the way when it comes to being packed full of useful features to help you plan, market and execute your networking event.

Organize Virtual and In-person Events With a Simple Tool
GET STARTED