As the year is drawing nearly to an end, we are tingling with excitement for the releases we have planned for the next year. But before leaping into 2022, let's take a look back at the milestones of 2021 and wrap up the year.
❤️ Thank you note
We truly appreciate all your support this year, through witch we received multiple awards on G2 and Capterra. You are amazing!
The greatest recognition for our work is, hands down, our growing list of customers. We promise to keep improving and strive for the best experience for you and your attendees.
Some of our most recent customers:
📈 2021: Year in review
The start of the second year of COVID-19 was a bit wobbly for all of us. The constant changes in restrictions due to the ongoing pandemic situation only increased the level of uncertainty and added to the overall frustration. What will come next? Nobody knew...
Industry research
The event industry has gone through a big transformation since the pandemic outbreak, and the needs of event organizers, as well as attendees, are undoubtedly not the same anymore. We all know that even if the pandemic is gone, some changes will be permanent.
With that being said, there was a strong urge to learn more about the new industry reality, true impacts, and the best strategies that help event managers cope with the unpleasant situation nowadays and beyond. We ended up creating a survey, which we shared with event professionals all over the world. The results are gathered in our very first Eventee ebook. You can download it for free, here or at the link below.
Building community
This year, we introduced spaces where Eventee users can gather, share experiences, and learn. We created an Eventee community group on Facebook and hosted our first-ever Eventee webinar, where attendees could watch a quick tutorial to learn how to use Eventee and join live Q&A at the end. What was so special about this webinar? We ran the whole event on Eventee! Users could therefore experience the platform from the attendees' point of view. The webinar was a huge success and we plan to organize these small events for our users more often. Follow our socials and stay tuned for the next webinar, which will be in February 2022!
We also successfully started our affiliate program. Become our partner on Tapfiliate or CJ, promote Eventee, and earn up to 20 % commission from each deal. Once you become our partner, you can join our special Slack group for all our partners, which serves as a place where we share updates, marketing materials, and other things related to our affiliate partnership.
Towards the future with confidence
It's been a journey to where Eventee is today, and we are thrilled to see what awaits us in the upcoming months. With hard work and your support, we are confident to grow faster and aim for even greater heights.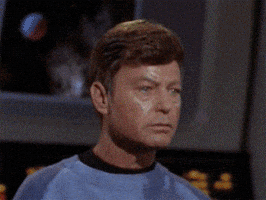 Here is a quick summary of the most significant features we released in 2021. For more details and other goodies, just keep reading!
New web app
Custom domain
Partners categories
Event homepage redesign
Hybrid event experience
Native integration with Zoom
Native integration with SlidesLive
Custom strings
German administration
💪 Q1 2021
Limited video access
This is a very useful feature if you need to restrict the attendee access to your videos. You are able to set both the start and the end of the access time, so you can, for example, avoid peeking before the session starts and restrict the access after the session ends.
Networking on the event homepage
The event homepage served as an event landing page and a web app in one, so the attendees could join via mobile phones or, in case of virtual events, comfortably via computers. With the release of the feature Networking on the event homepage, attendees were able to connect with each other no matter what device they joined with.
Improved brand experience
We decided to hide the list of all events created in Eventee on the main app page for those attendees who joined through your event invitation. This way, you can provide attendees with an undisturbed brand experience and eliminate the temptation to browse events of other organizers.
😎 Q2 2021
New web app
The event homepage is one of the features that has undergone the most significant transformation since we released the very first version. As mentioned above, the web app was originally part of the event homepage. In the Q2 of 2021, we introduced a whole new web app that was separated from the event homepage, leaving the homepage as a landing page, where attendees can find general event information before actually joining the event and accessing the content via the web app.
This improvement made Eventee a tool like no other on the market, as it provided a landing page, a mobile app, and a web app in one plan with no additional fees.
Hide days in the app
Events are not always hosted on consecutive days. For that, we improved the agenda to hide the days that are without a schedule. Only days with at least one session are visible in the app.
We are aware that creating a recurring or non-consecutive event in Eventee is not quite user-friendly at the moment, and therefore, we are preparing an improvement for the next year that will make choosing individual days possible. Peek into what's planned at the end of this article!
Custom domain
Eventee automatically generates an event homepage out of your created content. You can very easily manage the homepage sections without coding skills. The feature Custom domain allows you to use your brand or event domain.
🚀 Q3 2021
Formatted text, emojis
Nowadays, it is almost mission impossible to attract attendees with just plain text. Eventee supports formatted text and emojis to help you make your copy more engaging!
Improved ticketing integration (buy ticket button)
Boost your ticket sales with an additional sales point. Visitors who land on your event homepage without a ticket can buy it within a few clicks!
Hide ratings to attendees
If you don't want attendees to see ratings of other attendees, you can choose to hide ratings in the Eventee app. All ratings will still be visible in your administration.
New design of Eventee emails
The new looks of the automated Eventee emails bring a fresh breeze to your event communication. The attendee invitations include the event banner and logo, so attendees can immediately connect with your brand.
Partners
Platinum, Gold, Silver...create categories to showcase your sponsors, for example, based on their sponsorship package. You can also sort sponsors within each category.
Booth numbers make it easier for attendees to find your sponsors' or exhibitors' stands. In Eventee, this information appears in the customizable partner profiles. Don't forget to upload a venue map to Eventee as well, so your attendees won't get lost on their way!
Change order of stages, speakers, partners
Do you have special event guests or partners you want to display at the top of the list? Or do you want to rearrange the order of stages to ensure the main halls will always pop up first? A simple click and a drag-and-drop will do the trick!
Event homepage redesign
Since we introduced the new Eventee web app, the event homepage was the last piece of the puzzle to complete the attendee experience. We were able to redesign the event homepage to match it with the app vibe and, thanks to our customers' feedback, also to meet the needs of the people who are using Eventee.
Improved account management
We focus on the experience of both attendee and organizer. While we aim to create the most easy-to-use and engaging interface of the app for attendees, we also put our efforts into making the experience of organizers smooth as possible.
In the 3rd quarter of the year 2021, we introduced 2 account management improvements:
Update login information via user profile
Delete user account, company, or event
🤩 Q4 2021
Introducing hybrid events
One event; two different experiences. Attendees of hybrid events can now choose between the virtual or in-person app mode, based on whether they are attending remotely or on-site. If they open the app in in-person mode, the features for virtual events will be hidden.
WebExpo is a tech conference that uses Eventee each year to ensure the best experience for more than a thousand attendees. This time, the organizers managed to successfully switch from a traditional in-person event to a hybrid event with Eventee. Watch a short case study of WebExpo 2021 below.
We are also proud to be part of the ABSL Leader's Hybrid Conference 2021, the biggest hybrid event for business services in the Czech Republic. Take a peek behind the scenes in this look-back video.
Native integration with Zoom
Zoom is one of the most popular tools in the era of virtual and hybrid events. It is, therefore, no wonder that the introduction of this new feature caused a wave of excitement among all our users.
What is the difference between our previous integration and the native integration we have now? Native integration with Eventee means that your Zoom streams can be played directly in the Eventee app. This way, attendees can join and watch your streams right inside Eventee and use the engagement features side by side without interruption.
📝 See the complete list of all currently supported streaming, video hosting, and online meeting tools.
Integration with SlidesLive
SlidesLive is another video-sharing platform that joined our list of supported tools this year. This tool helps you create engaging sessions by combining the speakers' talks with visual elements, like presentation slides, images, and others. Same as with Zoom, this integration is native, so attendees can consume your content without jumping between tabs.
Besides the video-sharing services, SlidesLive can help you with video production as well.
Custom strings
What stands behind this magical term? Eventee is suitable for events of any kind and topic, but imagine how the default title, like Speakers, would work for cases that have different types of performers (e.g. a dance competition has dancers, a theatre event has actors, a concert has bands and singers, etc). Yikes, right? But don't worry, the feature Custom strings will save your day, as it allows you to rename all the sections titles and customize the app to your event needs.
MDY and DMY date format
MDY or DMY? The date format can be quite confusing, especially when having attendees from all around the world. That is why Eventee automatically adapts the date format based on the location settings of the users' devices, so everyone can read the date as they usually would.
Manage email preferences
Eventee sends out various email content to keep you up with the latest Eventee news, help you with onboarding, and share event planning tips. Set your email preferences within your profile in Eventee, and receive only emails you will love!
German administration
You can now enjoy the interface in the German language as well. The Eventee administration is currently available in 3 languages - English, Czech, and German. Stay tuned for the Spanish interface, which will be released in 2022.
👀 2022: Sneak peek
Let's close the year with a sneak peek at what 2022 will bring us. You can find the improvements we are most excited about below, but there will definitely be a lot of other small tweaks and updates that we will roll out along. As usual, we will inform you about our releases via Eventee social media channels, newsletter, and blog, so don't forget to subscribe and follow us.
Digging deeper
Get ready to hit the goldmine of data, as we are preparing a big analytics makeover! Eventee will provide you with a more detailed overview of your event, virtual event data, partners insights, individual user engagement, and much more.
Improved event agenda
With the new agenda, you'll be able to select multiple individual days from a calendar. Creating recurring and non-consecutive-day events will be a breeze!
Organize Virtual and In-person Events With a Simple Tool
GET STARTED