Hybrid events give event goers the extra flexibility they need. With SlidesLive, you don't have to worry about combining the online and in-person aspects of the event. SlidesLive will capture everything, making the process easier for both organizers and attendees.  
Hybrid events offer both an in-person and online option for attendees and seem to be the latest trend in the event industry. However, event planners may have some concerns about pulling them off. With an online and in-person aspect, there's double to worry about. What if there was an all-in-one service that could help with both features of your hybrid event? SlidesLive has you covered with both an onsite and remote team.
While the onsite team covers what's happening in person, the remote team helps your organization connect your remote speakers with the in-person team for a seamless streaming experience. There's no need to worry about connecting the two worlds or figuring it out on your own or even paying for multiple services. There are no limits to a SlidesLive streaming experience.
When it comes to streaming, hybrid events can offer the same level of excitement that comes with in-person events. SlidesLive records conferences and talks of all kinds and offers a list of features that help bring streaming to the next level.
🤓 How do hybrid events work when it comes to streaming?
SlidesLive offers an onsite team and a remote team for your conference.
While the onsite team covers what's happening in person, the remote team handles all remote speakers.
The remote team helps your organization connect your remote speakers with the in-person team for a seamless streaming experience.
All of your conference's talks and sessions remain consecutive, and your hybrid event flows just as a virtual or in-person conference would!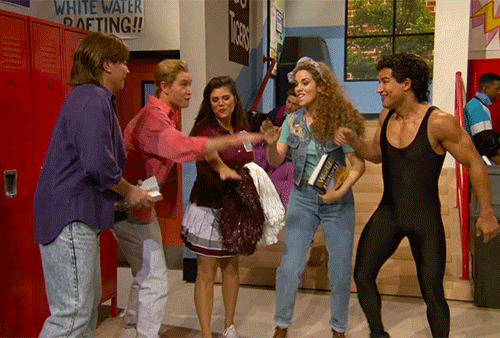 💪 How can I bring my hybrid event streaming experience to the next level?
There are ways to add features to your hybrid event that promote interaction and networking so that your attendees don't miss out on their favorite activities. Using SlidesLive, your organization can integrate with a variety of platforms including Eventee. Your event can also benefit from a chat box, Zoom breakout room or Gather Town integration where attendees can use their own avatars to talk to one another.
When it comes to streaming, it's essential to share your event or conference's recording with attendees. SlidesLive livestreams the whole event — both in-person and online portions — and can host it on-demand immediately afterwards. Basically, nothing is off the table when it comes to streaming.
SlidesLive and Eventee go well together, with SlidesLive offering professional recording and Eventee offering a list of services that promote networking, live feedback, live polls, live questions, custom menu, and more. Once integrated, a hybrid event can include all of the features your attendees love and miss about in-person events.
😎 Why SlidesLive over other streaming services?
There are plenty of other services out there that can help your organization live stream. There's StreamYard and Restream and other services that enable your organization to multistream. What's different about SlidesLive? They have real professionals helping you every step of the way. If there's a problem with the servers, real professionals are there — both in person and remotely — to help you fix it. The SlidesLive team is always there for you.
The SlidesLive team helps with both the audio and visual components of your event. They are a professional conference recording company, meaning that they can take care of everything involved in the recording of your event.
❤️ How do we ensure a smooth hybrid event?
With so many moving parts — remote speakers and in-person speakers and remote attendees and in-person attendees — it's only natural to wonder how SlidesLive makes sure all of the pieces fit together. SlidesLive can complete dry runs with your remote speakers to make sure they're ready when it's time. Plus, they collect your speakers' presentations for backup purposes. And with their unique software, they're also able to capture and broadcast anything, including animation and video, from a remote speaker's screen. SlidesLive can also pre-record remote speakers and broadcast them as if they were live. And if anyone has any questions along the way, they have a production manager ready to go.
When it comes to the in-person aspect of the hybrid event, SlidesLive's software plays a large role in ensuring a smooth run. The company has a custom screen layout that presents both onsite and in-person speakers as if they were next to each other. Your event can also be live streamed to multiple platforms. SlidesLive can also edit your content afterwards and deliver the recording within a few days. If you need the content earlier, they have options that allow us to deliver it within 12-24 hours.
🙋‍♂️ How does Q&A work with in-person and online audiences?
SlidesLive understands the importance of an engaging Q&A session at conferences and events. That's why they make sure it runs smoothly, even with both in-person and remote audience members. SlidesLive has a moderator for the online chat box to ensure it remains organized throughout. There are also certain chat box tools that can be accessed by both your remote and onsite audience members on their mobile devices and desktops, bringing them together for your Q&A session. They also have the technology to display remote attendees on the onsite screen to ask their questions as if they were at the event.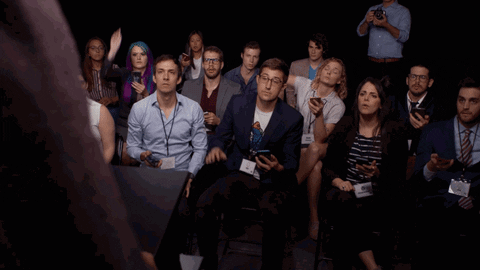 🧐 So what now?
SlidesLive is a platform that makes integration easy. If you're an Eventee user, SlidesLive can incorporate that service into your package. All your favorite Eventee features, like live polls, match-based networking, and partner promotion can be paired with SlidesLive's all inclusive streaming service. Let the SlidesLive team handle all of the audio visual components and integrate all of your favorite features without you having to worry about technical issues.
About SlidesLive
SlidesLive is a video production company dedicated to storing and sharing knowledge through their recorded talks and presentations available in the new online library. We're recording worldwide, taking your events to the virtual, hybrid, or in-person level.
Visit us at slideslive.com or learn more about our technology through our blog.
About Eventee
Eventee is a minimalistic yet powerful event management tool that includes an easy-to-use 4,8* mobile app, a web app, and a free no-code event homepage. Eventee is designed to help you effortlessly navigate event attendees, increase engagement, and enhance the overall event experience - no matter virtual, hybrid, or in-person event.
Explore Eventee at eventee.co or get event planning tips on the Eventee blog.
Organize Virtual and In-person Events With a Simple Tool
GET STARTED