Event sponsorship has always been an essential part of any event, and yet, many event managers are still struggling with the challenges of this powerful marketing tool. This article reveals the main benefits of sponsorship and why it is important for your event.
You will also learn how to find and win your ideal sponsor that will go with your event like peanut butter and jelly!
But first things first...
🧐 What does event sponsorship mean?
Sponsorship of events is one of the most popular and effective forms of sponsorship. In a nutshell, it is a type of advertisement, where influential people and companies seize the opportunity to raise their brand awareness through events in exchange for financial support.
It is, however, not just the money that could be involved.
It could be built upon in-kind values as well, such as providing the venue, catering services, technology facilities and tools, or even donating prizes for competitions and other attendee engagement activities at the event.
💪 How can sponsorship benefit your event?
When done right, sponsorship creates a win-win-win situation that doesn't just focus on delivering the value for sponsors and organizers but rather builds a relationship everyone can benefit from, including the audience.
Some may also refer to the win-win-win-win model.
This model works with a fourth win, which represents one of the core purposes of every event - the community contribution.
Sponsorship is a powerful marketing tool that can help you improve your event in different aspects.
Let's look at the 4 simple reasons why sponsorship is important and why it is worth it to spend the time researching, prospecting, connecting, and securing sponsorship for events.
Financial support
Financial sponsorship is the most common form of sponsorship. Organizing an event can be expensive, and as much as it is not just about the money, your budget is undoubtedly one of the most important things you need to keep your eyes on during the whole process of event planning.
Receiving an additional budget through sponsorship can be a significant help, which could be the deciding factor in whether your event will succeed or fail, especially when you organize a non-profit event.
With the increased available budget, you need to think of how you will allocate these new resources. Invest smartly into different areas that work the best for your event, based on your goals, expected costs, and previous experience.
You can use the budget to boost your sales by increasing the value or providing discounts to attract more people to your event.
Bigger and more relevant reach
Sponsors are already interacting with their own niche audiences, and know what tactics work the best for them. Thanks to sponsorship, you can reach these audiences without the need for expensive and time-consuming research.
It can also save the time and effort that you would normally have to spend on building positive relationships with your target audience. Through sponsors, you will have access to the audience that is ready to listen to what you have to say right now, right here.
To make this benefit work, you have to, however, find your ideal sponsors that are relevant to your event topics, and most importantly, support your event's message. A bad sponsor choice might not just fail to bring the impact you would like to achieve, but it can also put a bad light on your event.
Increase awareness
The increase in awareness goes hand in hand with the previous benefit. With a bigger reach provided by your sponsors, you will be able to promote your event to a much wider audience, and thanks to the high relevancy and credibility also boost your ticket sales.
Positive publicity and social proof
Sponsorships can also shape and improve your brand image by affecting the public perception of your event since sponsors are usually people or companies that are well-known or have a considerable impact on the community in their specialized fields.
Finding the right sponsor who influences your target audience is a great start to a successful event, as it helps you gain the audience's trust right from the beginning when your event is tied to them.
🤝 How is event sponsorship beneficial for everyone?
Always keep in mind that sponsorship is a win-win-win situation, which means, there should be some value for everyone who is involved.
It's basically a symbiotic relationship between attendees, sponsors, and event organizers, where everything revolves around what each of them needs and how they affect each other.
Organizer and sponsor
We already spoke about the benefits of sponsorship for events, but what can sponsors get from this deal?
When we take a closer look, they are actually not that different from each other. Events make the best touch-points, and most of the time, sponsors are looking for these opportunities to generate new leads and build relationships with the audience to support their own brand.
Besides the traditional brand exposure tactics, like print media, brand mentions, sponsors showcase on your website, branded booths, sponsored social posts, merchandise, etc., you can offer them speaking opportunities, interaction with attendees through networking sessions, or access to some of your event data that could be valuable for them.
Sponsor and attendee
As far as the attendees are concerned, there are things they expect when attending an event: they want to learn something new, they want to meet new people, and they want to be entertained.
It is quite common that organizers invite their sponsors to the event for free, creating a great touch-point where attendees and sponsors meet. Sponsors can also contribute with their stories and experience in the field which can increase the value of your event content for your attendees.
They can be a great source of entertainment as well. Let them present and demonstrate new products that they have been working on, or provide some innovative technology that attendees can try out on the spot.
Attendee and organizer
It is in the interest of the organizer to provide the best attendee experience because a happy attendee equals a successful event.
Your hard work will be paid back in different forms, whether it is increased credibility through positive word-of-mouth, or data about your audience that you can use to improve your future events.
🤩 Designing irresistible event sponsorship packages
This topic is crucial for any effort before contacting any kind of sponsor. Make sure you offer competitive and valuable event sponsorship package options. Such event sponsorship packages are some kind of a "pitch" where you can show off all the good qualities your event brings.
This is where you can show your sponsors more reasons why your event is worth it, and not the competitors.
Types of packages and sponsorship levels companies love
Every event can create its own classification of sponsors, but there are two kinds of structures that are the most common.
By the sponsorship type:
Financial sponsors provide direct financial support to an event. Sometimes it is called cash sponsors, which is popular nowadays, its frequency will most likely decrease.
In-kind sponsors donate goods or services to your event, e.g. food sponsors, prize sponsors, digital sponsors, etc.
Media sponsors help with the visibility of the event. The main benefit is expanding the media coverage of the event while saving the marketing budget.
Promotional sponsors are often individuals, preferably with a huge online audience that trust their opinion.
By the level of sponsorship. Also known as tiers of sponsors:
Platinum
Gold
Silver
Bronze
[EXTRA] Packages for nonprofit events
Well, this is not an easy one – how to set up packages for a nonprofit event? It is clear that both sides need to be satisfied in a different way since there's no financial payback.
Luckily, passion is what drives people to organize a nonprofit event, and you can bet your bottom dollar that there are people somewhere in the world that share the same passion.
Find sponsors who are enthusiastic about what you're doing, believe strongly in your vision, or simply share your excitement.
😎 Who are the best sponsors?
Based on the insights that have already been mentioned above, it is clear that a sponsor needs to meet certain points, to become your ideal sponsor.
Here are the most important ones that you should focus on:
access to your target audience
high credibility in the community of the certain field
be relevant to your event field or topic
support your event message
From these aspects, it follows that to find your ideal sponsor, you need to, first of all, know your event.
Without a clear idea of what your event is about, what is your strategy, or what goals you want to achieve, it is practically impossible. Having a clear idea of all the aspects of your event will also help you convince sponsors to put their trust in your event.
🎯 How to get sponsors for your event?
You already know your event inside out and have your ideal sponsor profile ready? Great! Now it's time to identify the possible sponsors you can reach out to. The first step is to do research.
There are many ways how you can collect data for your research:
Use your own data from previous events to find what worked best for you.
Use available tools for sponsorship. There are many platforms, like SponsorMyEvent, Sponseasy, SponsorPitch, and many others that connect organizers with people and companies that are interested in sponsoring events.
Search for influential people and companies that deal with topics that are relevant to your event topics, and get them on your side by offering them value.
Research your competition through different platforms for events, like Eventbrite, 10times, and others. These platforms provide you with a list of events that you can easily filter and find the ones that are similar to your event.
Research sponsors of your competitors. These companies are more likely to sponsor events that are similar to events they already have sponsored.
Take advantage of your network and gain insights from people who are more experienced. Don't be afraid to ask for advice from experts and people working in the same field. You would be surprised how many of them are willing to share their experiences with you. :)
Identifying your ideal sponsor is not the hardest part. In the next steps you need to attract their attention with your request for sponsorship, convince them of the values your event can offer them, and lastly, secure the deal.
Even though the communication technologies are evolving each day, email is still considered as the most effective way to reach out to your potential sponsors with your proposal.
Don't send out your sponsorship proposal letter till you have these basic points checked:
Keep it simple, keep it short. There is no such thing as a perfect letter length! Make it just long enough to cover all the important information but don't overwhelm your potential sponsors with things that don't bring any value just to fill in those lines.
Structure your letter, both visually and content-wise. Make it a story that unfolds and pulls the reader in.
Don't make it just about you. You did your homework, now it's time to make a use of it. Tell them why you chose them, why you think it would be the perfect match, etc.
I know, this one is silly, but always double (if not triple!) check that you included your attachment files.
🙌 Successful event sponsorship proposal in 10 steps
Recruiting event sponsorships is the first step you need to take. You know your people and there's nothing better than a personal structured proposal.
So, how can your event sponsorship request stand out?
1. Start the right way
To whom it may concern...or not? 😬
Don't underestimate proper addressing and greetings. It may seem like a drop in the ocean, but the first sentence of your proposal is like the first impression - it's irretrievable and lasts forever.
It is also recommended to start with an opening line that says something about your prospect that you have learned during your research phase, e.g. your potential sponsors might already have sponsored an event with similar topic like yours, they might have some popular channel with top-notch content you would like to praise, or basically anything that is worth mentioning.
Such ice breaker works like a charm, especially when starting a new conversation.
2. Brief introduction and the message
Wait...who are you and what do you want from me? 😳
In a flash, inform your targeted sponsor about who you are and why you have reached out to them.
Start with the basic information – the profile of your company and its description. Give examples of your former events and mention the benefits for your sponsors. Introduce them to your company, your mission and your vision. Describe what you do and how it ties in with your potential sponsor's business and what they offer.
3. Event introduction
You got my attention...tell me more. 👀
Show them how great your event will be! Mention how many people you expect and why. Explain that with their help the event will be even better. Add a schedule to be clear about the programme and present the whole event with charm. For example with your story – describe why and how you started with the organization, how it grew over time, who helped you in the past and what relationship you have with the community.
4. The team
Let me take a look behind the scenes. 🎬
Ok, this might not be necessary, but it's always nice to know who you are talking to or you will be cooperating with. In the digital world, show your sponsors the real people who stand behind the project. You can also include a photo of your team members and a short intro as well.
5. Sponsorship benefits
I like the idea...what's in there for me? 🤔
The most interesting thing for all sponsors is what they will receive in return. Enchant them, but stay real. Do not make up anything just for advertisement and base all the benefits on your true goals. That's what will attract your sponsors the most. And include sponsorship programs as well.
6. Terms and conditions
Let's clear things out! 📝
The usual part of any contract, just to make everything crystal clear. Express your conditions about the relationship of parties, payment and use of titles, logos and images.
7. Add a call-to-action
How can I participate? 🤗
Always include contacts, websites, or any other channels where your prospects can get more information or secure the deal.
Without a proper call-to-action, your proposal will only confuse your prospects, so be careful with this, as you could easily lose your prospect by the second they reach the end of your proposal.
8. Follow up
Oops...I forgot about you. 🤭
You've made it so far, don't let your prospects slip away! Tell your potential sponsors the exact date and time you are going to send them a follow-up email or call them. You can even propose a personal meeting to discuss the deal.
9. Acceptance and signature
Let's "tie the knot"! 🤝
Nothing can stop you when you get the most important signature from your sponsor. Invite them on-board, enjoy the event, and live happily ever after!
10. Express gratitude
I enjoyed being part of this cooperation! ❤️
The best way to express your gratitude towards your sponsors is a thank you letter. Sending it to all your sponsors after the event has ended is something you should never slapdash or, even worse, forget. It is, however, important to thank your prospects in advance and after the collaboration is signed as well.
Make it sincere and warm to enrich and deepen your foundations of the newborn relationship. A thank you letter is also proof of respect to your sponsors.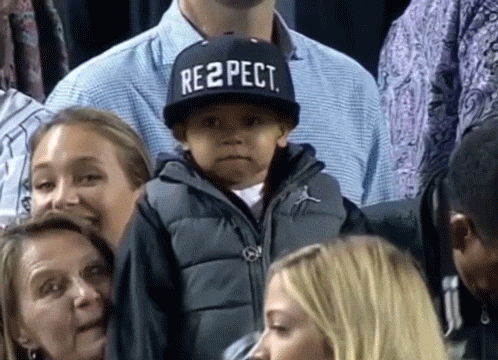 ✅ How to work with sponsors?
Event sponsorship is a relationship, which means, you have to build and maintain it together.
A healthy relationship with your sponsors will ensure satisfaction on both sides and significantly increase the chances that your paths will cross again in the future. The good news is that this time you will win them with much less effort.
Here are 6 tips on how to make sure your sponsors remember you:
Be clear - Set the expectations. Be clear on what both sides agree on.
Be organized - Meet your deadlines. Don't be late for meetings. Be prepared.
Communicate - Keep your sponsors in the loop by sharing your progress and updates. Also, always send them sponsored materials for the final review before publishing.
Keep them involved - Ask them for insights or feedback, brainstorm together... At the end of the day, it is all about finding the points that work best for both of you.
Know your worth - It's a win-win situation, remember? Don't strive to meet the sponsors' expectations at the expense of your own goals. It's not like you don't have anything to offer them back! Sponsors will eventually be happy that they have an equal partner they can count on.
Keep in touch - Make your relationship flourish even after the event has ended. Share data for post-event evaluation, connect with your sponsors via social media channels or even send them a holiday card to let them know that you value them.
📈 Help sponsors measure their ROI
Another important question that is on the table - return on investment (ROI). The higher the potential ROI, the more your prospects will be interested in your proposal, so be sure to have your estimations ready.
While there are many ways to measure ROI, let's take a look at what's most common to help you understand how companies do it:
Event parameters
The first thing they will need from you, are the key performance indicators (KPIs) to be able to see if it's a match and decide whether your event is worth their interest. It won't hurt to add all other metrics you can measure.
Event variables
Each company is looking for different aspects. Try to understand what is valuable to them – attendance, number of contacts, ad impressions, onsite logo placements, social media mentions, etc.
ROI estimations
It would be great if you know the exact ROI your sponsors might expect. However, it is not that easy. You can never know what rentability your event can bring to them. The only thing you can influence is the cost in this equation, so be sure to tweak your packages to perfection.
💡 Event sponsorship ideas
Expanding your event sponsorship ideas beyond money can deepen the pool of possible sponsors. The only thing you need is to start thinking outside of the box.
Want a little help?
Event apps
No matter the size of your event, an event app is a must have for providing a personalized experience for your attendees. Tech-savvy attendees expect it and sponsors love to provide them. It's a win-win situation!
Workshops
The brain relaxes when doing something creative. A sponsor could donate an arts and crafts station to paint your own mug or organize a botanical activity to plant a seed of ecology in your attendees.
Stair or elevator wrap
Do you have a few escalators you hadn't really given a second thought to? Using intriguing stairs or escalator wrap can surprise attendees (in a good way, of course) and offer your sponsors a creative space to do something.
Wellness break
Even at a calmer meeting or conference, attendees enjoy breaks. Encourage them to move or provide them with ways to relax. If yoga, zumba or hula hoops are not available, try guided meditation – that's a sure bet.
Social photo booths
Just like the old-fashioned vintage photo booth… Retro is trendy again! Social photo booths allow attendees to take selfies or record TikTok videos and post them directly online.
When photos are paired with your event hashtag, it can be some of the most powerful social content your attendees can share at your event. A sponsored photo booth is just the icing on the cake.
Entertainment via professionals
Let's think of an example: at an outdoor event focused on family fun or pets, a local dog training club might like to show its stuff. Let them provide clubs that train obedience, frisbee, flyball, rally, or agility. Let them simply show off what they have. (Another benefit: these hobby clubs don't usually expect paying gigs.)
Delicious food
Have you ever experienced that kind of memory you have from a random lunch a couple of years ago? Maybe you don't know who it was with, where it was or what it was about, but you know the steak was one of the best you've ever eaten. Arrange a memory like this for your attendees.
Livestream
Make it hybrid! We got used to mixing the offline and online world together during the last two years. It's kind of natural to provide a livestream to those who are not on-site. Did you know that 30 % of people who watch a livestream will attend that same event the following year? Offer a livestream as a sponsorship package.
Are you new to hybrid events? Let's change it with a little peak at this article Hybrid Events: Ideas to Create the Best Event Experience Possible, shall we?
Charging lounge
In the age of technology, people are always on the hunt to find somewhere to relax and recharge. Literally. Offer exhibitors the opportunity to sponsor a charging lounge that will provide multiple charging ports as well as a comfy seat to rest their feet.
Activity-based prizes
Looking for an experiential and memorable way to get your sponsors in front of your attendees? Direct them back to their childhood life! Suggest sponsors to offer an interesting prize (like cupcakes, keychains, or T-shirts) that the audience is willing to compete for. The one with the most squats or shared hashtagged selfies wins, it doesn't matter.
To increase engagement, consider making a competition that expands through the whole event and everyone can participate.
Hand sanitizing stations
We all know how important it is to keep your hands clean at an event, especially these days. So why not offer sponsored hand sanitizing stations throughout the exhibit hall?
Charity drive
Use the spotlight of your event to draw attention to charities your sponsors work with. You can host a sponsored charity drive – for example, attendees can opt to "sponsor" animals or land for wildlife conversations.
Premium swag bag
Customize a swag bag with premium merch that is not available to all attendees. If you really want to go for it, get sponsors involved to offer more high-end gifts, like massage vouchers, clothes, or tickets to shows.
Private bubbles
These fully enclosed booths offer a quiet place to make a phone call or have a meeting. They come in various sizes from one person (like a phone booth – a bit of a London vibe?) to larger versions. They are usually made of glass and they can be branded or directly provided by a sponsor. Many come with power and WiFi.
📢 Sponsorship ideas for virtual or hybrid events
With the rise of virtual and hybrid events caused by the pandemic outbreak, organizers have to face whole new industry challenges. However, we can't leave out the fact that it opened up new ways for the business to grow as well.
As communication moved into the digital world, it brought new creative opportunities to improve your event.
So, how to promote sponsors at virtual events? Here are some tips:
Promote sponsors during live streams
Use the time between live sessions to promote your sponsors, or promote them right during your stream by mentioning their brands. You can also have their logos displayed in the background the whole time.
Engagement
Virtual events tend to struggle with attendee engagement, as there are so many factors that can disturb attendees' attention during the event. So why not seize this opportunity to create an interactive session where you will connect sponsors with your attendees?
Plan games, competitions, or other icebreaking activities, like a sponsored virtual networking happy hour. Later, the attendees will know which exhibitor to thank for a memorable networking event!
Use technology to your advantage
Take advantage of event tools available on the market to ease the pains of virtual or hybrid events. A mobile event app is a great solution that enjoys huge popularity, as people keep their smartphones near them all the time. In the era of remote events, it is, however, more than ever important to ensure the best experience across all devices and let attendees choose the one they want to access your event with. A significant amount of virtual audience will probably attend your event through their computers. Mostly because of comfortability reasons.
Eventee is an all-in-one event tool that works across all platforms. Besides the basic features for organizing events, like agenda or speakers creation, you can use it to promote your sponsors. With this simple tool, you will be able to create interactive sponsors' profiles that allow you to promote them right at attendees' fingertips. Eventee also offers features for attendee engagement, like live questions and polls, newsfeed, networking that brings in-person and virtual attendees together, etc.
✍️ To wrap it up
Event sponsorship is a powerful type of advertisement, that provides brands with an opportunity to raise awareness and generate new leads in exchange for financial or in-kind support.
Keep in mind that event sponsorship is a win-win-win relationship that the organizers, the sponsors, and the attendees benefit from.
Don't be afraid to get creative with the way you are going to attract sponsors to your event. Always try to understand why the companies should be interested in your exhibition or conference and make sure to tailor sponsor packages to their needs.
As in many other cases, communication is key, so be ready to perfect your sponsorship proposal, follow up, and last but not least, send thank you letters and show your gratitude also publicly.
And never forget to think out of the box. There are so many ideas that can help you spice your sponsor packages up.
Organize Virtual and In-person Events With a Simple Tool
GET STARTED